Coastal Source Lighting is Transforming Outdoor Spaces on Martha's Vineyard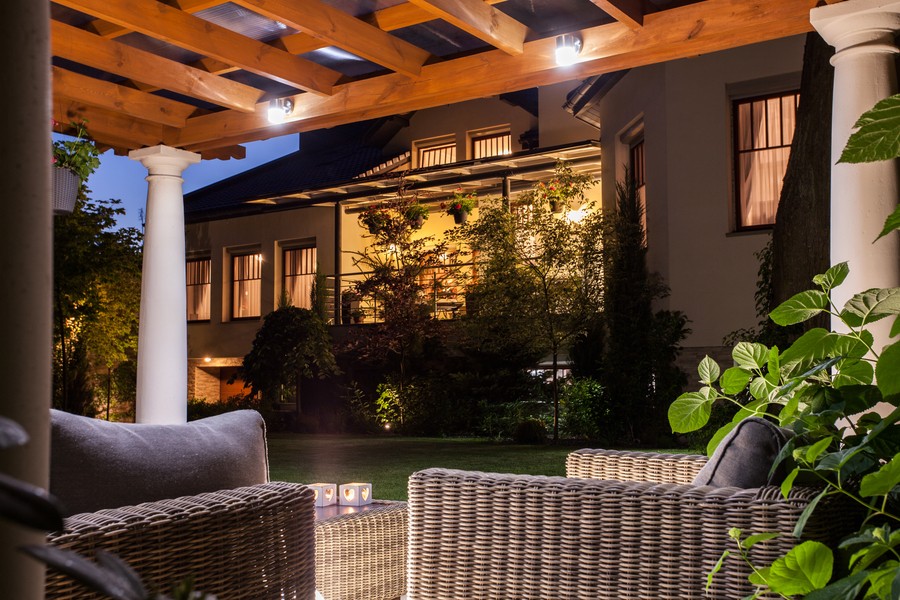 The Right Outdoor Lighting Brings Breathtaking Beauty and Outdoor Enjoyment Long into the Night
It's that time when we look forward to planning a trip to our homes on Martha's Vineyard. The days are becoming longer, and soon the nights will be warm enough to enjoy our outdoor spaces.
Whether you're a homeowner, property manager, or designer, now's the time to consider how to create the outdoor space that brings family and friends together—a space you and your guests can enjoy long after the sun has set.
Many of today's backyards have become extensions of our homes. Outdoor kitchens and entertainment areas have created areas where we congregate on patios, by the pool, and throughout expansive estates. With the right outdoor lighting, this space can feel like an oasis, an area your guests will linger, enjoying the enchanting setting as the moon rises and the stars come out.
SEE ALSO: The Benefits of Home Theater Installation for Your Home
The Right Lights
At Vineyard Sound Integration, we partner with home design and automation industry leaders. For outdoor lighting, that brand is Coastal Source.
A few of the features that make this brand world-renowned include their light fixtures, which are made of 100% brass to prevent corrosion and ensure longevity. Not only are they beautiful, but they're built to withstand any weather, even tropical storms and saltwater spray. In addition, they are the only lighting system on the market that offers a complete warranty.
Their patented outdoor lighting system also comes in an extensive selection, enabling customized dramatic solutions. For example, their tree lights placed high in the limbs create a beautiful, dramatic downlighting effect that looks like moonlight. Bullet lights can also be installed to highlight architectural and landscape features.
Step, path, and nose lights offer low-level illumination that provides both beauty and safety. When integrated with motion sensors, your walkways can illuminate with every step taken. Wash lights bathe an entire area in soft light. For those on the water, pile caps are perfect for docks, creating a smooth, pleasant glow.
Coastal Source's lights are also adjustable, enabling our technicians to spread the light and showcase the seating area or garden or create a tight beam to highlight a statue or water feature. We can even bring in elegant tiki torches to place around the pool or along pathways for those with a tropical bent.     
The Right Color
Today's LED lighting makes it possible to change the color and intensity of your outdoor lighting. For example, illuminate your patio and dining area in the color of warm candlelight or highlight your water features in shades of blue. These lights also last up to 10 times longer than incandescent lights, and they use less energy as well.
The Right Control
As you can see, great outdoor lighting is an art form, highlighting the best your outdoor space offers without losing the shades and shadows that retain the mystery of the night. When integrated with your smart home system, controlling this type of lighting becomes effortless.
It's easy to control your home's lighting, climate, entertainment, security, and more from a touchscreen, tablet, or smartphone. For instance, tap the outdoor dining button and watch as your landscape lights illuminate your outdoor space, the firepits ignite, and soft music fills your home and yard.
Are you ready to create an outdoor space that mesmerizes and enchants your friends, family, and guests? At Vineyard Sound Integration, we combine the latest cutting-edge technology with home automation to create simple and luxurious lifestyles for our clients. To learn more about outdoor lighting or to schedule a complimentary consultation, contact Vineyard Sound Integration today.
Stay Informed
When you subscribe to the blog, we will send you an e-mail when there are new updates on the site so you wouldn't miss them.