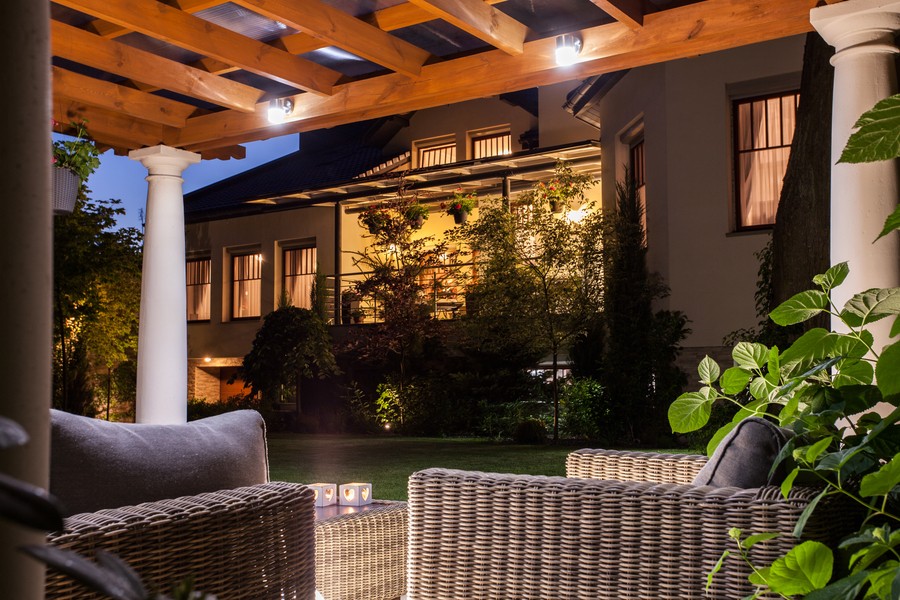 The Right Outdoor Lighting Brings Breathtaking Beauty and Outdoor Enjoyment Long into the Night
It's that time when we look forward to planning a trip to our homes on Martha's Vineyard. The days are becoming longer, and soon the nights will be warm enough to enjoy our outdoor spaces.
Whether you're a homeowner, property manager, or designer, now's the time to consider how to create the outdoor space that brings family and friends together—a space you and your guests can enjoy long after the sun has set.
Many of today's backyards have become extensions of our homes. Outdoor kitchens and entertainment areas have created areas where we congregate on patios, by the pool, and throughout expansive estates. With the right outdoor lighting, this space can feel like an oasis, an area your guests will linger, enjoying the enchanting setting as the moon rises and the stars come out.