Add Value To Your Home With A Luxury Home Theater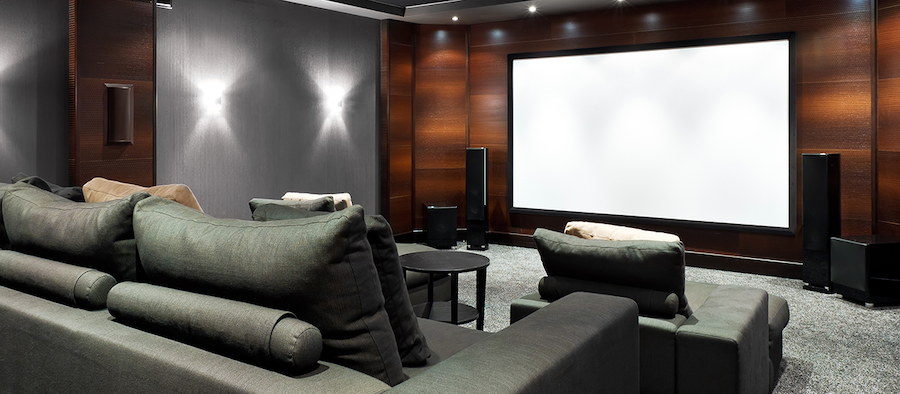 Properties on Martha's Vineyard Are More Enchanting with the Help of Vineyard Sound Integration
Who wouldn't love watching an exciting action movie or emotional drama from the comfort of their own home on Martha's Vineyard? As a property owner for a popular vacation home, you can offer that experience to your guests – and yourself – with a luxury home theater from Vineyard Sound Integration.
With our help, you can transform any designated space into an entertainment oasis. Guests can enjoy movies, concerts, video games, and sporting events in crisp HD clarity and with pitch-perfect sound effects.
Read on to learn more about why your Massachusetts home needs a luxury home theater!
Visuals That Stun
In traditional movie theaters, visuals are key. The larger-than-life image is worth the cost of the tickets, making you feel like you're right there in the center of the action. Naturally, this same quality is a key part of luxury home theaters. Your eyes are immediately drawn in from your choice of a flatscreen TV display or a projection screen, both of which can be lowered from the ceiling. These innovative visuals, along with the addition of surround sound, elevate your enjoyment. Get all the benefits of a traditional multiplex, minus someone's cellphone ringing, annoying chatter, or having your seat kicked.
Ideal For Any Space
Luxury home theaters aren't one-size-fits-all installation projects. What this means is that we take the unique layout of your space in mind during our initial consultation phase. You can transform a space into a "theater room," with reclining seats and all, or you can discreetly store your screen and sound equipment in the ceiling or behind custom artwork that rolls away when you press Play. This makes it possible to add a personalized home theater to practically any room you'd like! We take the room size and shape, acoustics, and more into consideration when designing your system to make sure your viewing experience is truly luxury quality.
Luxury Sound and Visuals from Kaleidescape
Vineyard Sound Integration is proud to partner with Kailedescape. Created by true tech experts as well as movie buffs, Kaleidescape movie players and servers offer the highest quality films for private luxury cinemas. Visuals and soundtracks are given new life with proprietary metadata and other unique, customizable features for organizing your game or movie library. Guests may never want to visit a traditional theater ever again!
Add Luxury to Your Home Today
Ready to upgrade the movie watching experience for your vacation home? Contact Vineyard Sound Integration here to learn more about luxury home theaters and entertainment solutions. We can't wait to work with you!
Stay Informed
When you subscribe to the blog, we will send you an e-mail when there are new updates on the site so you wouldn't miss them.